Flamingo Fling 2017 is June 9-11 in Oklahoma City! Online registration is closed, but you can still pay at the door. Check out the weekend schedule.

Caller: Will Mentor
Band: STEAM!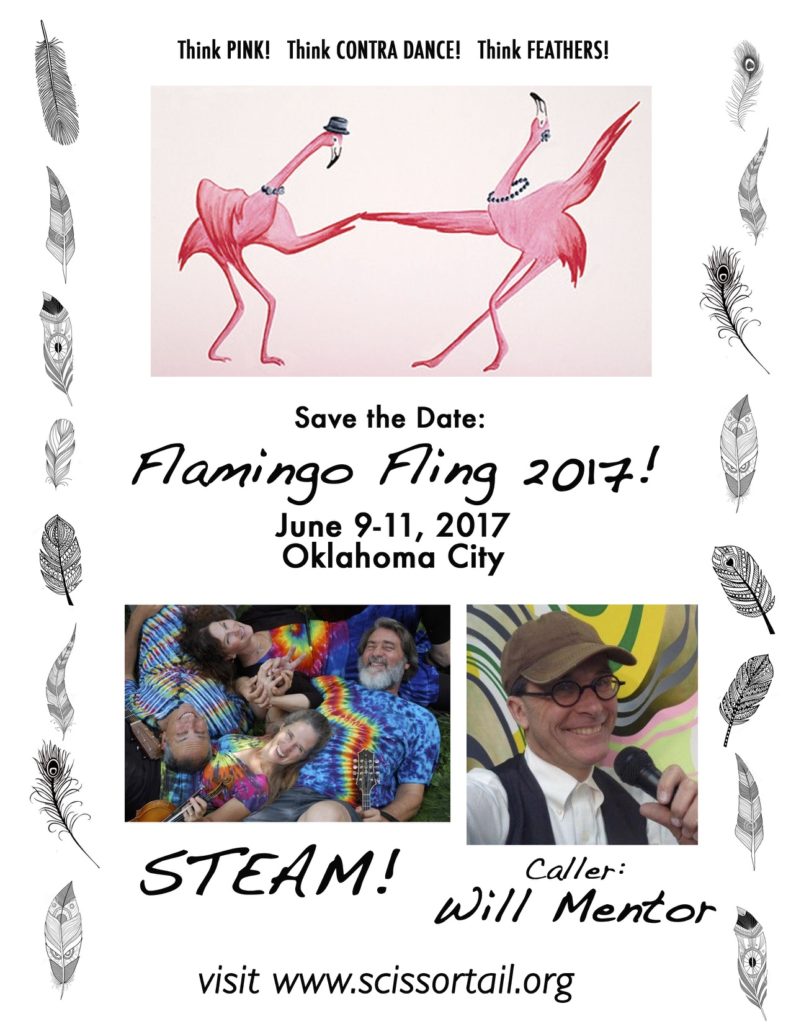 Join us for a weekend of contra dance, from Friday night to Sunday afternoon, including dance workshops, special events for callers and musicians, and afterparties with even more music and dance!
Please note: Flamingo Fling is a fragrance free event. Please respect your fellow dancers' well-being and avoid scented products in your preparation for and attendance during the weekend.
Scissortail uses the freeware registration system designed by Glenn Manuel for Flamingo Fling registration. Huge thanks go to Glenn for creating the system and for being incredibly generous with his time and knowledge!